Useful Tips: Installing Asphalt Shingles
So you've decided to try your hand at roofing. Awesome! Before you get started, please take a few minutes to go over the main steps involved in the process and a few things to look out for.
Get Ready
Before you start, make sure you have all the tools and equipment needed to properly install your BP asphalt shingles – listed below.
Tools required to install asphalt shingles:
Roofer's hatchet or pneumatic nail gun
Utility knife, for cutting felts and roofing roll
Tape measure
Chalk line
Carpenter's square
Tin snips, for cutting metal flashing and shingles
Square shovel, for removing old shingles
Caulking gun
Notched trowel
Material required for the installation of asphalt shingles:
Shingles
Galvanized roofing nails of appropriate length
Asphalt plastic cement
Eave protection (smooth or slate surface roofing roll)
Underlayment
Valley and flashing treatment (smooth or slate surface roofing roll)
Roof ventilators
Determine the slope and ventilation requirements of the roof
In order to determine the slope of the roof, simply place a ruler perpendicular to a staright level on the 30.5 cm (12 in) mark. The distance measured on the ruler between the roof and the level corresponds to the slope of the roof.
Refer to the diagram above for a detailed representation of the instructions.
Low slopes are slopes between 5 cm (2 in) and 10 cm (4 in): installing an eave protection and an underlayment is mandatory.
Standard slopes are slopes between 10 cm (4 in) and 20 cm (8 in): installing an eave protection is mandatory while installing an underlayment is recommended.
Strong slopes and sloping ceilings have a slope of over 20 cm (8 in): installing an eave protection and an underlayment is recommended.

ASPHALT SHINGLES
Instead of working with several different contractors, Keyprime Roofing can help you with all aspects of your roofing job. We can answer your questions, go over the details of your project, and help you design your roof the way you want it.
There are several reasons why asphalt shingles are a great option for your roof.
Versatility. With asphalt shingles, you have endless options; you can choose from an array of colors, textures, sizes, and brands. We can help you find the right asphalt shingles for your exterior home layout.
Cost vs Value. One of the things you love best about asphalt shingles is that they are the most cost-effective roofing product on the market. Plus, you never have to sacrifice value for savings. So, if you are on a budget, our roofing contractors can still help you get what you want at a price you can afford.
Impact Resistance. Do you have trees around your home? Is there a chance that something could hit your roof? Today's asphalt shingles offer greater impact resistance than ever before. We offer shingles with a Class 4 impact resistance rating. This is the highest rating you can get for asphalt shingles.
Easy Installation. Compared to other types of roofing, asphalt shingle installation is fast and easy. We can complete most jobs within one to two days depending on your roof. Easy installation means fewer labor costs. Keyprime can guarantee fast installation with our experienced roofing contractors.
Class-A Fire Rating. Are you concerned about safety? Asphalt shingles have a Class-A fire rating that meets or exceeds all industry standards. Fiberglass asphalt roofing shingles offer exceptional protection against potential fire spreading throughout your roof.
Personalized Roofing Service Just for You
One of the things that distinguishes Keyprime Roofing from other companies is our commitment to a high level of customer service. When we first meet with you, we learn about what you are looking for and what you expect from our roofing company. This is also a great opportunity for you to ask questions and learn more about asphalt roofing installation.
Once we get an idea of what you are looking for, then we take care of everything from there. We care about our customers and want you to be 100% satisfied with every aspect of our work. You can count on Keyprime Roofing to deliver superior results, competitive rates, and work of the highest caliber anywhere in the area.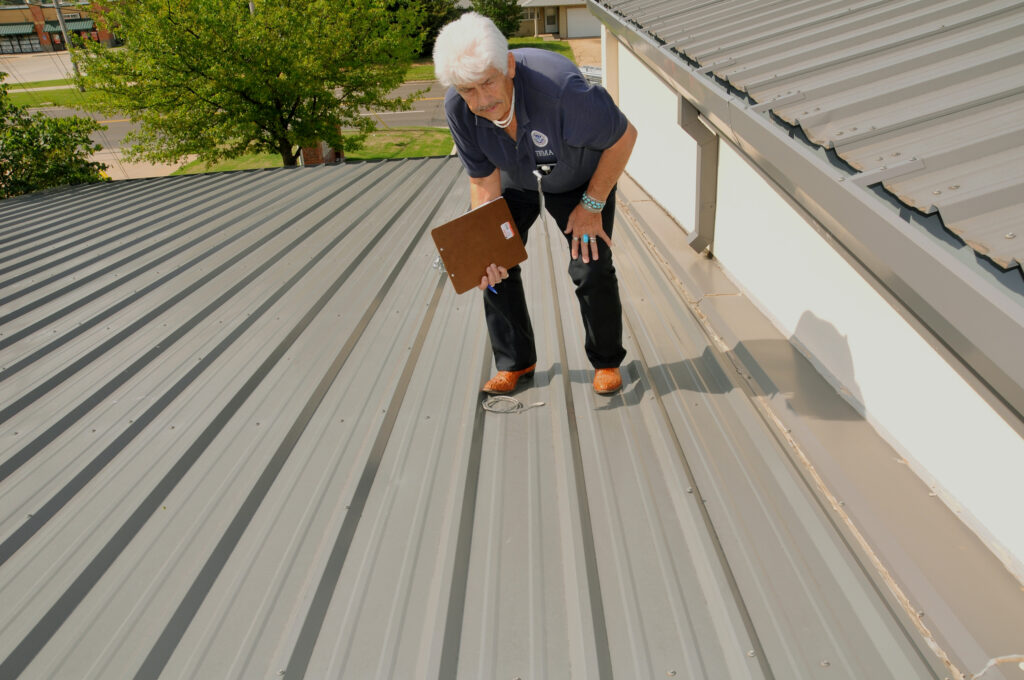 Roof Fix Radio Show: What's New in Shingles
discusses some of the new shingles from GAF, including the Architectural HDZ. This roofing shingle has a wider nailing strip to protect roofs from high winds. The wider nailing strip (along with metal detectors) ensures that all six nails are holding down the shingles and protecting them from high winds. This new shingle has no wind limit, meaning it won't come off even in 150 miles per hour winds
shouting from the rooftop over 30 years of Home Improvement experience and roof expertise, solid advice about roof repair, replacement, leaks, insurance claims, warning signs and the ever-popular small print. It's all about the shingles under the sunshine
I mean they manufacture more shingles and they have one of my favorite shingles that we just launched out is going to be the new architectural HDZ. This roofing shingle has a 600% wider nailing strip and let me tell you what we're doing coastal communities and stuff like that. They have tweeted out there that is an inspection firm that's a third party insurance. And you know, a lot of those roofs failed because they weren't getting the nails and the nailing strip.
You know, we use actually metal detectors folks on the roofs to make sure our crews are putting six nails per single Now, this new shingle has no wind limit. I mean, this is an amazing shingle. They put this shingle in a wind environment and got it all the way up to 150 miles per hour. And the neat thing about this was this extra strip, they took also the granules
GAF developed it. They're the only company that has it and DuraGrip will seal against that 600% wider now thin. And then, of course, we're using six nails per shingle. So we went from 130 miles per hour wind guarantee to a no wind limit and a lifetime warranty a full 50 years on labor and material. This will be the last roof you ever put on your home.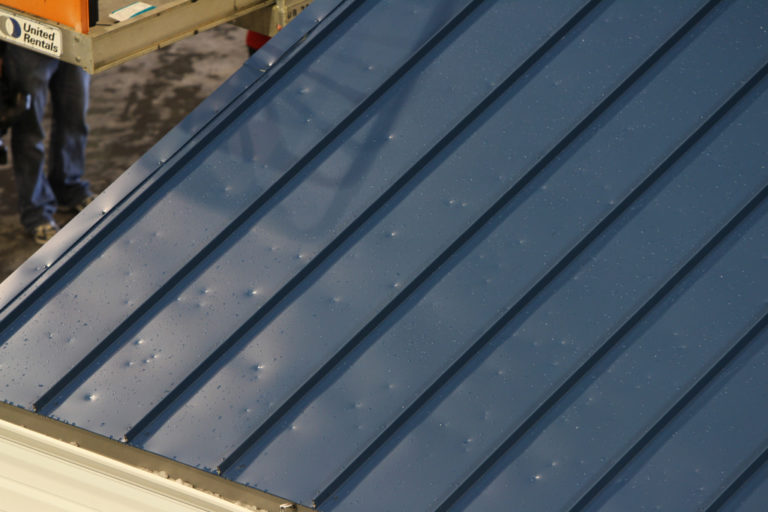 Things to Know About Metal Over Shingle Roof Problems
Both metal and shingle roofs are great options for your next roofing project. If you are trying to decide between the two materials it's important to carefully consider the drawbacks of installing a shingle or metal roof. After all, you'll be making a significant and long term investment. Conducting an honest comparison can help homeowners make the best decision on what roofing system that will best benefit they're home.
Common Metal Roof Problems
While metal roof systems are one of the most durable and environmentally friendly roofing material available on the market it does come with its fair share of disadvantages. As you probably know, a metal roof is a major initial investment so knowing some of the drawbacks of this roofing material is important
Corrosion
A galvanized steel metal roof is highly susceptible to corrosion and rust over a period of time. You'll be surprised to learn that the primary cause of rusting and corrosion is water. Yes, oxygen and pollutants in water combined with the moisture create iron oxide otherwise known as rust. Rust eventually eats away at the metal ultimately decreasing its performance. However, most metal panels are covered with water-resistant paint. Before purchasing metal panels you'll need to inspect the coating of the paint.
Failing Fasteners or Clips
Fasteners and clips are what holds a metal roof down on the seams. Fasteners and clips are also subject to deterioration largely due to corrosion. Improperly installed and failing fasteners can allow water to enter into the home through open spots. That's why it's important to use stainless steel fasteners so you won't have to worry about the integrity of your metal roof is compromised. When the fasteners or clips fail this can cause the metal panels to expand and contract resulting in the panels lifting.
Easily Scratches
Of course, metal panels are easily scratched. At some point during its lifecycle, you can expect the metal panels to get scuffed or scratched. However, scratches down to the metal can be problematic. Overgrown trees, debris, and even snow can scuff up the surface. In some instances, this can lead to punctures and tears that result in leaks. Metal roofs require regular inspection so that needed repairs can be made before the problems become gets worse.
Asphalt Roofing Shingles More To Consider Than You Might Think
Asphalt roofing shingles make up the lion's share of roofing materials used in residential roofing, and for good reason. They have a number of benefits for the homeowner, including relatively easy installation and low cost compared to other roofing types.
They're versatile too. Whereas wood shake roofs generally look the same you can get asphalt shingles in a range of colors and styles.
They can even be energy efficient, helping to keep your attic and the rest of your house cooler, provided you buy the right product that's rated as an ENERGY STAR roofing shingle
There aren't too many drawbacks to asphalt shingles but if there's one that stands out, it's what to do with them once they're used up. It's one thing to consider if you're looking for "green" roofing choices.
And while you might think that all of these products look the same you might be surprised at what's available. Manufacturers are always working to develop the latest feature or innovation that'll set them apart, and there are a few that you'll want to know about before you choose your next asphalt shingle roof.