Here Is Your Guide for How to Hire a Wedding Photographer
For a lot of people, figuring out how to hire a wedding photographer is usually done fairly early in the planning process. This is probably for a few reasons. It feels like one of the bigger wedding planning tasks (because it is, if you're hiring a photographer), and if you're planning to shoot engagement photos or additional portrait sessions, you want to go ahead and plan those out. Plus, some wedding photographers book out well in advance (and there are only so many weekends during wedding season), which means locking in the photographer of your choice is all about timing. Or is it? Yes, obviously, timing is mega important… but when it comes to your photographer, there are other things you need to consider early in the planning process.
KNOW WHAT STYLE YOU LIKE
I don't mean that you need a perfectly curated Pinterest-friendly Instagram feed before you start looking for your wedding photographer, but I do mean that you should have some kind of visual idea of what you want your photos to look like. Are you into darker, moodier photography? Cool, then don't go with someone who skews toward overexposure. Do you want someone who shoots with film? Great, make sure you include that in your search terms. Are you ultra into an abundance of natural light? Sub-question: Will your venue actually be filled with natural light? Awesome, find those people. If you're feeling totally lost, ask people you know who have amazing wedding photos who they hired, and go from there.
KNOW YOUR VENUE
Remember what I just said about natural light? Okay, good. I am personally a huge fan of natural light and venues that have tons of it, and a lot of my work reflects that. That's because I intentionally share photos that I think best showcase what I do—and that's what a lot of photographers do. So if you're getting married in a dimly lit room and you hired someone who usually shoots outside in fields, just know that your photographer can't transport all that light into a room that doesn't have it. Sure, your photographer can and should be able to work with any venue, but if you're choosing a photographer because of what that person excels at, it's helpful if your wedding fits the bill.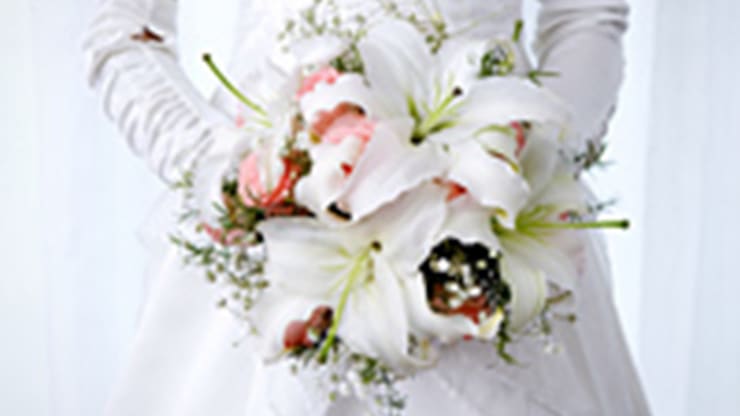 Review Albums With a Critical Eye
When reviewing a photographer's album, look for the key moments you want captured: Did they get photos of both the bride and the groom when they locked eyes for the first time? Also look for crispness of images, thoughtful compositions (does a shot look good the way it was framed, or is there too much clutter in the frame?) and good lighting (beware of washed-out pictures where small details are blurred—unless that's the style you're after). It's also very important that you detect sensitivity in
capturing people's emotions; make sure the photographer's subjects look relaxed, not like deer caught in headlights. While you two are important, of course, you want to see smiling shots of your friends too.
Ask About Your Rights
Most contracts stipulate that the photographer owns the rights to all photos taken at the wedding, even the ones of you. In other words, the photographer can use them promotionally (on their website or blog, submit them for publication and even place them in ads). That also means you can't just post the digital proofs they send you—most photographers have a policy that you can only share watermarked images or images with their credit on them. Also, unless you negotiate otherwise, if you want to print the images yourselves or order an album from another source, you'll have to buy the rights to the images.
Prep Together for the Day-Of
Remember that your photographer is the pro, so—while it's helpful—you shouldn't spend too much time putting together a detailed shot list for them. Instead, pass along your day-of timeline, give them an idea of what images you'd like captured (like a shot with each of your bridesmaids in addition to wedding party portraits) and let them do their thing. This is also the perfect moment to give them a heads up on any familial or friendship intricacies they should be aware of, like divorced parents, a grandmother that needs to remain sitting for portraits or a groomsman and bridesmaid that don't get along (hey, it happens!). If you're hoping to get your wedding day published online or in a magazine down the road, be sure to relay that to your photographer. This way, they'll put extra emphasis on snapping shots of all your amazing details and will likely come armed with gorgeous styling accessories, like ribbons, linens and more, with the goal of helping your wedding aesthetic truly stand out.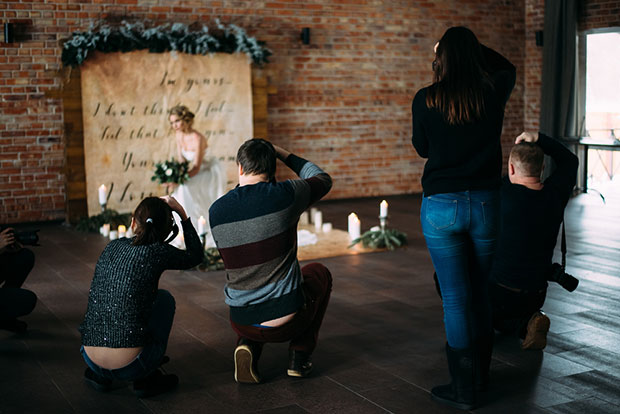 Wedding Photography Package For Your Clients
Ever wonder how to start making a wedding photography package? You may know an exact amount that you can charge from your clients. However, a breakdown of price will give a convincing idea to the couple for what they are paying to you.
Here's a list of the things you need to include in your wedding photography package:
1. Number of Events to be Photographed
First thing that you need to discuss with your client is the number of events that need to be covered. You can divide it into number of days too.
Few of the wedding ceremonies last long and the client ask you to cover all the events. It is recommended to discuss the events in details before signing up the contract.
2. Number of Photographers Shooting the Wedding
Most of the wedding photographers have second shooters to cover the details of the all events. It is also a value added service to charge a good price from the client for delivering more in less time.
The wedding photography contract should include number of additional photographers that are assisting you in the wedding shoot. You can add or remove the second shooters on the basis of need of your client.
3. Number of Hours for the Shoot
For each event that you signed to shoot, you should talk about the number of hours. Most of the clients would expect you to be available for all day. However, you should charge on hourly basis to restrict the misuse of your services.
4. Number of Prints and Soft Copies to be Delivered
Printed photos and soft copies of the wedding ceremony are need to be decided in the photography package. You should talk with your client about the number of prints to be delivered. You can include these details in the contract, so there is no miscommunication and the process becomes easy for both.
5. Traveling and Accommodation for Destination Wedding
Those wedding ceremonies that needs traveling are far more exciting. Your client must pay all your expenses. It is recommended to discuss mutually about the flights and accommodation ahead of time.
You should also talk about the meals and other basics. This cost should be included in the wedding contract.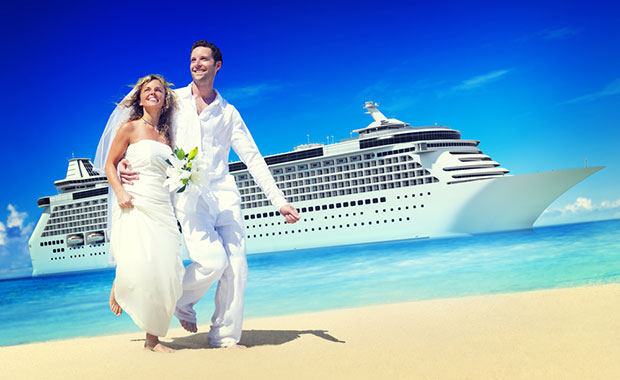 Thing to Consider
Before you walk down the aisle, run down the following list of questions, recommends when debating hiring a planner:
Do I have a really stressful job that takes up a lot of my time?
Am I planning a wedding out of town?
Do I want to have a great party but feel overwhelmed by the details?
Do we have a lot of family drama?
You should be booking your Photographer/Videographer at least 9 months before your wedding!
By this time, you'll have already picked your venue, a theme/color scheme, an idea of a guest list, and a basic timeline of your wedding day. This is all useful to your Photographer because…
Once the venue(s) is set your Photographer can look up the locations to see where they can get the best photos of you, your significant other & loved ones
You will know who you will really want photos with, out of town family or friends, etc.  (Add to your shot list!)
The general timeline is useful so whether you are having a mix of traditions or unique wedding events, you can be sure your Photographer won't miss a thing and capture all of your special moments