How to Choose a Wedding Videographer: The Essential Guide
What Does Wedding Videography Involve?
Forget the dreary, out of focus and wobbly videos you may have seen in the past, the new breed of wedding videographers are producing high quality and imaginative wedding day films.
Is it Expensive?
There are of course many different wedding videography companies to choose from and they all vary in cost, quality and style.
Which Style of Wedding Videography is Right for Me?
The style of your wedding and the overall atmosphere of the day should be conveyed clearly in your wedding video –a good videographer will know how to capture this. If you prefer your video to be raw and not too edited, then a traditional style of wedding videography is right for you.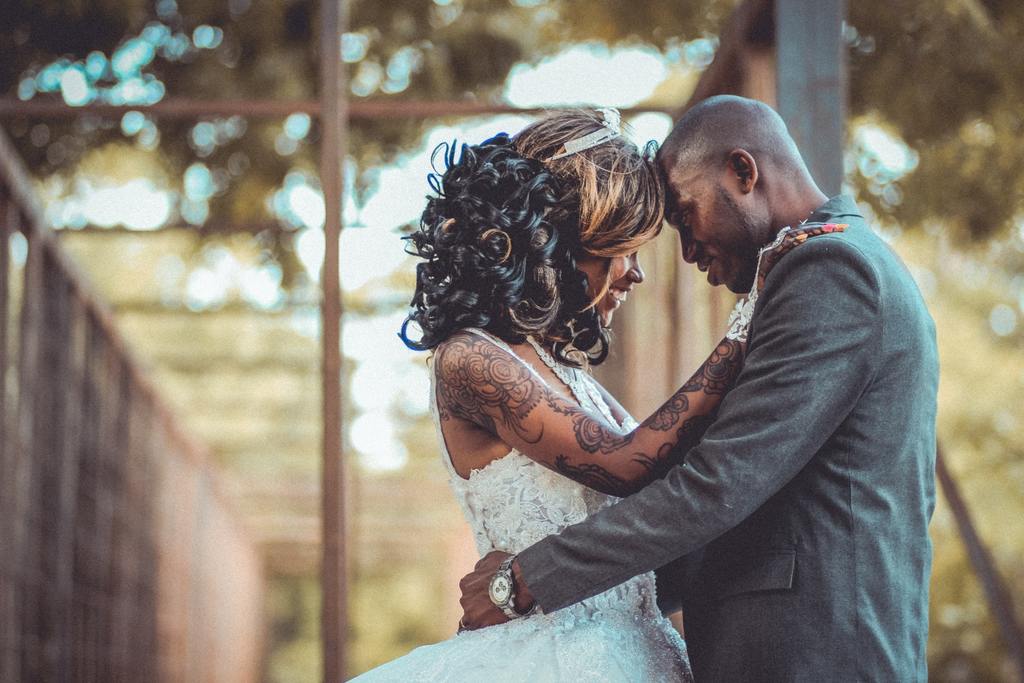 How to Get The Best Wedding Video Ever
Hire the Person Whose Style Most Closely Matches Yours
Just like photographers, videographers take different approaches to their craft. Documentary-style videos present the events chronologically, without many special effects, while a cinematic film is generally more dramatic, using interesting angles for a Hollywood-movie feel (these are just two options of many). "You don't want to select a cinematographer with one style and send them clips from another videographer with a totally different style. Just hire the one you like!" says Taryn Pollock, owner of Serendipity Cinematography based in Arizona and California.
Take Finding a Videographer As Seriously As You Do Your Photographer
Unfortunately, hiring a videographer seems to get pushed back somewhere between welcome bags and favors—and it's just too important for that C-list slot on your long list of to dos. "By that time, there will only be a handful of studios left to choose from, and most likely, you won't be able to hire your first choice," says Julie Hill, owner and creative director at Elysium Productions, an international videography firm.
Subscribe to Video Websites
There are plenty of places to find wedding videographers, but Vimeo and Love Stories TV are the preferred spot for most A-list picks to post their recent work. Aside from the big videography communities, you can easily search by location and even wedding venue to find clips from your reception venue and get ideas.
Embrace the Professional Referral Factor
People like your photographer and wedding planner have worked with videographers in the past and will be able to suggest filmmakers they've liked or that they've heard good things about through previous clients.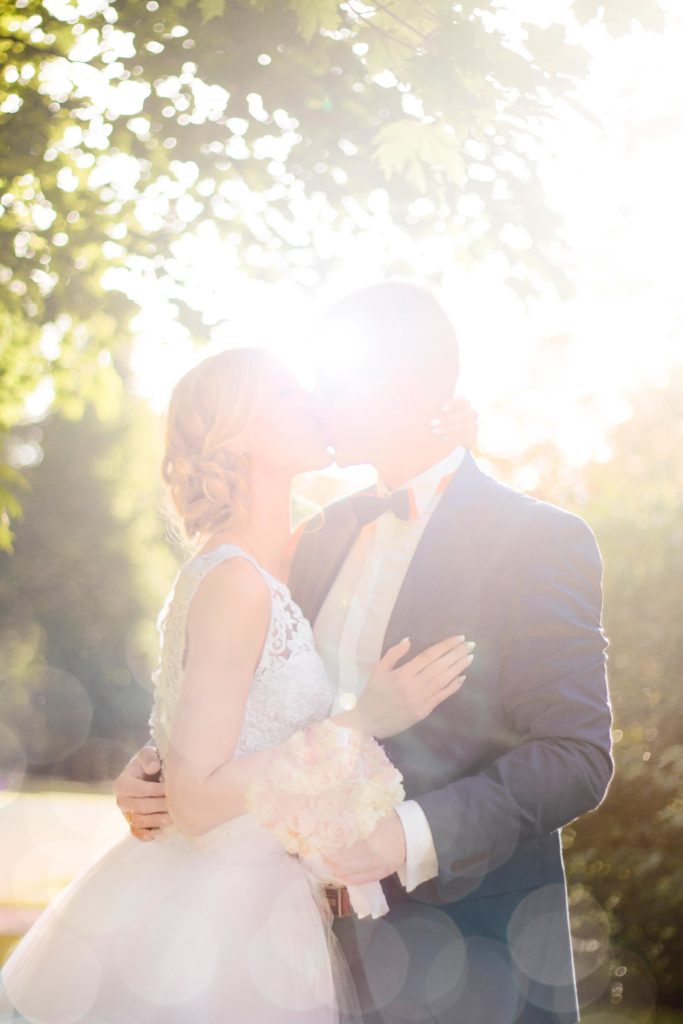 Tips for Choosing Your Wedding Videographer
Be sure that you jive with the videographer
When you bring a videographer on, you're going to have to tango with them from the moment you sign the contract until months after your wedding during their editing process. You're going to want to make sure that before you sign anything, you're tangoing to the same beat.
Be sure you like the way their previous films tell stories
A bride once told me "There has yet to be a wedding video you've created that has not made me cry." Whenever I get feedback like that, it feels awesome because it tells me I am doing my job. I am storytelling.
Make sure they have assistants to help split the tasks at your big day
I used to shoot weddings solo and I would not recommend it to my worst enemy. There is just too much gear, too many balls in the air, too little time, and too many places to be at once for it to go smoothly. Choose someone who will send at least two people out on your wedding day.
Don't be afraid to budget for a videographer- quality often depends upon what you pay
A lot of brides still consider video a luxury item to add to their wedding if budget allows. I would say that with that mind set, you may not want to get a video at all because you could end up paying for something you don't love.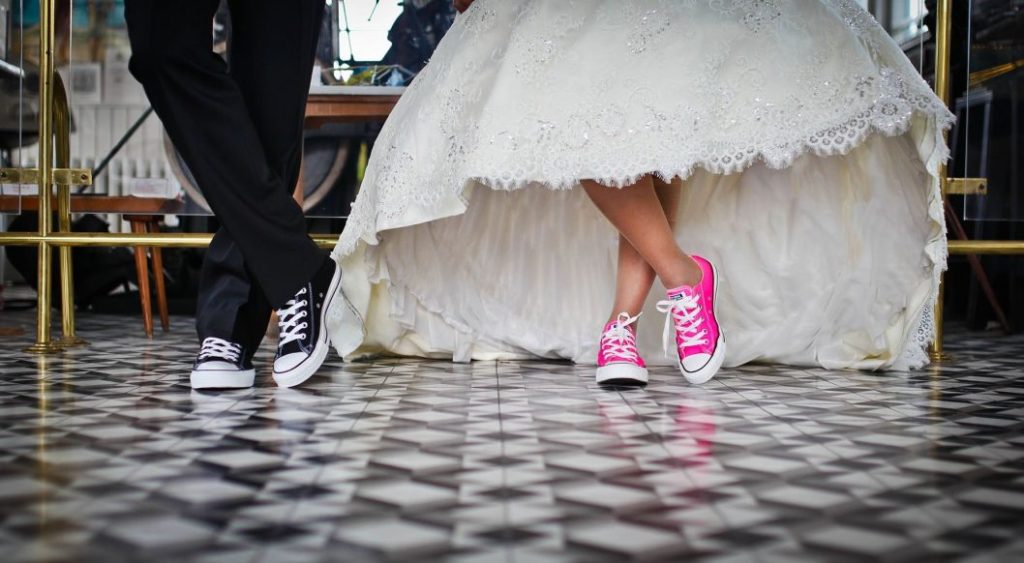 HOW TO CHOOSE A WEDDING VIDEOGRAPHER
Budget
Budget is a total arse. But it's an important thing to keep in mind when choosing a videographer because costs can range from as little as £200 – £5000 (maybe more) however there are some huge differences to be considered.
Style
Do you want a cinematic dream-like film which makes your day appear as magically as it felt? Or do you want to belly laugh at a sneaky shot of Uncle Bob picking his nose in the corner of the room? Or do you want both? Do you want to be taken away from your guests so your videographer can direct some beautiful shots of you smooching, whispering I love you's, having a laugh together and making you look like the stars of romantic movie or are you happy for your videographer to hide in the shadows, capturing the more natural moments as they happen so you can chill with your guests longer? Do you want speeches running over the top of your film or do you want music to be the main audio? Different videographers have different styles of delivering a wedding video, they are different artists, some are Banksy, some are Da Vinci! What style do you like? Do your research, find the videos you're most drawn to and then find the videographers that can deliver that within your budget. Perhaps consider using key words in your searches "Cinematic Wedding Videographer" "Fun Wedding Videographer" "Naturalistic Wedding Videographer" "Alternative Wedding Videographer" "Eco-Friendly Wedding Videographer" etc etc
Kit
There's two parts to this; quality of kit, what are they using, what have they achieved with that kit. But perhaps more importantly, how much kit is there? Do you want lights beaming your way during speeches with 8 cameras dotted around the room so every angle/reaction is covered or would you prefer something more low key, less invasive and instead compromise on less angles? It's not a top consideration but it's certainly worth noting.
How to Choose a Wedding Videographer
COST OF A WEDDING VIDEOGRAPHER
Wedding videography packages usually range from $1K to more than $15K. Most wedding videographers charge a rate based on the amount of time they render their professional services. Others out there offer a preset package which also includes other pieces such as an extra shooter or a same-day edit. Even if you are just planning to buy a standard package, it is very important that you run through the other offers and what's included. Some wedding videographers will also base their pricing on the number of guests and venue of the place.
STYLE
The styles of wedding videographers can vary. With this being said, it is quite tricky to find someone who can meet your expectations. Wedding videographers, just like the photographers, take different approaches and style to their craft. Documentary style wedding videos present the events in a chronological manner minus the special effects. They tend to lean on interviews of the guests and montages overlaid with snippets of conversation and catchy quotes.
EXPERIENCE
Although expert wedding videographers are preferred, up-and-coming, or new artists in the wedding videography industry will not do you any harm. If they have the equipment and you've identified you're preferred style of wedding videography, then it's matter of finding the right match!
EQUIPMENT
In order to create a cinematic wedding video, it's crucial that you're wedding videographer has the right tools. A wedding videographer without a high-end camera is like Leonardo Da Vinci without a paintbrush. They must have the right sound equipment, the lights and cameras that can handle low light situations (such as inside an old cathedral).