HOW TO SELECT A DERMATOLOGIST
Tips when seeking care
Before making an appointment with a dermatologist, it is important to consider their level of training. Board-certified dermatologists have at least eight years of medical training, if not more. They have proven their expertise by passing difficult board exams and meeting other requirements
Board-certified: It is important to check whether your dermatologist is board-certified. If they are, the initials FAAD will appear after their name. FAAD stands for "Fellow of the American Academy of Dermatology." A dermatologist's website is often a good place to check. It will either list FAAD after their name or discuss their board certification.
Insurance: If you are uncertain about insurance coverage, call your insurance provider. They are the best source for learning whether a dermatologist is in your network and if the visit is covered. They can also tell you whether treatment for a particular condition is covered. Note that strictly cosmetic procedures — such as treatment for wrinkles — usually are not covered.
Booking the appointment: As is true for many specialists, there can be a wait to see a dermatologist. To help you get timely care, dermatologists offer the follow tips.
Make your appointment early. The earlier you can book your appointment, the better. If you are scheduling a routine appointment, call several weeks or even months ahead of when you wish to be seen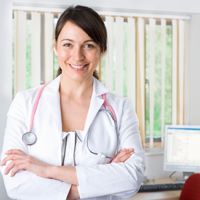 How to Choose a Dermatologist
Know the types. A general dermatologist will treat rashes, acne, and rosacea; they do skin exams to check for questionable moles; and they can help with issues such as thinning hair. They are a good starting place for anti-aging prescriptions such as Retin-A or hydroquinone for wrinkles and brown spots. Deeply etched wrinkles, scars, or persistent discoloration—anything that requires a peel, injection, or laser—are best treated by a cosmetic dermatologist.
Check their bios. Doctors usually have one on their practice's website. Look for board certification from the American Academy of Dermatology—you don't want to get Botox from someone certified as an OB-GYN. A website is also a good place to see whether the doctor's focus is general or cosmetic and if she specializes further. Someone who names laser treatments, or Botox and fillers, will be more experienced than a doctor who insists she does them all equally well.
Go for a consult. Schedule your first appointment for a Monday or Tuesday. These are usually the busiest days. Take advantage of the full waiting room and ask your fellow patients about their experiences. It's a good sign if you have to wait several weeks for a consultation; the doctor is in demand. Most doctors charge for a consultation, but often that fee is put toward the cost of a procedure
Listen up. When you meet a cosmetic dermatologist for the first time, I think it's best to give a vague sense of why you're there and then let her talk. Mention that you're bothered by the lines on your face or noticeable leg veins, but don't go into all the remedies you've researched online. Listen to how she'd address those issues. Her opinion will give you a sense of her aesthetic philosophy, including how aggressive she is.
Ask the right questions. You want someone who does the procedures you're seeking all the time. At least three to five cases a day is good; more is even better. For lasers, ask if the practice owns or rents the devices. If they rent, they aren't lasering as much. Also be sure to ask who is doing the lasering. Some doctors will say they "supervise" the treatment a nurse or technician performs, but I don't think that's enough. The doctor should be hands-on
Signs of a Great Dermatologist
Not all dermatologists are created equal. Finding the one who will work with you to resolve your particular problems and concerns requires some research. When you're looking for your ideal dermatologist
The best credentials. Report cards matter. Any doctor with a medical degree can start a dermatology practice, but certified physicians boast additional years of supervised study and have passed rigorous exams. Do a free online search to ensure that a prospective dermatologist is board certified by the American Board of Dermatology, which is the gold standard for the industry, says Wendy Lewis, the author of America's Cosmetic Doctors and a cosmetic surgery consultant. She warns, "Many doctors call themselves dermatologists but may be internists, general practitioners, or something else."
Unrushed appointments. Exceptional dermatologists don't look at the clock; they look at your chart and are completely focused on your personal story and your questions. "Your dermatologist should take the time to explain things, address your concerns, and explain treatment plans, as well as any tests you may have to undergo," says David Bank, MD, president of the New York State Society for Dermatology and Dermatologic Surgery. If a dermatologist dismisses your thoughts, is difficult to follow up with, or rushes you through an appointment, it's time to find someone who values you more as a patient
No sales pitching. It's a doctor's office — not a home shopping television show. The dermatologist and the office staff should never aggressively push products, treatments, or other remedies that don't specifically address your personal concerns. "If you feel that a dermatologist is selling you, he or she may be more interested in your money than in helping you," says Dr. Bank
A generous sampling policy. An office chock-full of mini tubes of various products shows that a dermatologist genuinely wants patients to find the best — and not just any — solution to a given skin problem, and that he or she is conscious of budgets and prescription copay amounts. "If your dermatologist wants you to try a product to make sure it's right for you before you commit to buying a prescription, it's a great sign," says Bank. And don't be shy; speak up and ask if samples are available, as doctors often have to trash loads of expired samples.
TIPS: WHAT TO LOOK FOR IN A DERMATOLOGIST
Dermatologists diagnose and treat more than 3,000 different diseases and conditions related to the skin, hair, nails, and mucous membranes (the lining inside the eyelids, nose, and mouth). A dermatologist is specially qualified to treat a variety of conditions including acne, eczema, psoriasis, rashes, rosacea, skin cancer, wrinkles, age spots, and hair loss. People of all ages, from newborns to those over 100 years of age, can often benefit from regularly seeing a skilled dermatologist.
In order to become a dermatologist, candidates must complete a minimum of 12 years of post-secondary education, including a minimum of 3 years in a dermatology residency program. This equates to a requirement of 12,000 to 16,000 patient hours.
Unfortunately, not all dermatologists are created equal. Finding the right dermatologist for your needs requires time and effort. It's always a good idea to research any prospective physician online and/or solicit referrals from friends and family
BOARD CERTIFIED
Choose a dermatologist that is board certified by the American Board of Dermatology. While technically any doctor with a medical degree can start a skin care practice
CONSIDER THE NEED FOR SPECIALIZATION
Some board certified dermatologists complete additional education and training in order to specialize in areas like Mohs surgery, dermatopathology, or pediatric dermatology. Such additional fellowship training can be extremely valuable when it comes to properly treating certain conditions. Patients who know they need a specific procedure should concentrate their search on dermatologists with additional fellowship training. Ask any candidate about their history performing the procedure including complications.
HOW TO CHOOSE A DERMATOLOGIST?
Look at their credentials – check to see if they're board certified. Do you prefer a medical doctor or a doctor of osteopathy? Some patients prefer one over the other. This is your personal choice and preference.
Attitude. How does the doctor answer and address your needs? A good doctor will listen to your questions and do his or her best to answer. Providing you with information you understand and not just medical terms. Convenience. If you really enjoy a doctor's office but find that it is too far out of your way. See if they're willing to work around your schedule. That way you can drive after work or on a weekend.
Get faster results from treatment. Acne treatment takes time regardless of whether you're treating mild or severe acne. That said, it does take less time and effort to clear a few pimples than a breakout that could include blackheads, whiteheads, and deep-seated acne cysts
Reduce scars. Treating acne early may prevent acne scars. In general, the more severe the acne, the more likely it is to scar.
Stop lingering spots from developing when acne clears. Anyone who has medium-to-dark colored skin may see a dark spot appear when an acne pimple, cyst, or nodule clears. Dermatologists call this post-inflammatory hyperpigmentation (PIH). People with light-colored skin may see a red spot where acne once was. These spots can linger for months. Many consider it worse to have these lingering spots than the acne itself.