How Long Will the Maintenance Keep it Going?
Another question, referenced above, is how long your car is likely to keep running with the proper maintenance. If you do make the repairs in question, how many months can you expect to go before more major repairs are needed? It can be hard to tell, but, again, having an honest conversation with a trustworthy mechanic can help.
For instance, though, say you have some necessary work done on your vehicle for $1,500. Your mechanic thinks another $500 problem will need attention in a couple of months. That's $2,000 in a short amount of time. But if that amount of maintenance will keep your car running well for a year, it may still be worth the money over the long haul.
One way to get a feel for the answer to this question is to figure out your car's average life span. How many miles are other drivers getting out of the vehicle before it breaks down for good? One way to find out is to check out Consumer Reports' car reliability guides. They can give you an idea of how many miles your vehicle is likely to last. If you're getting close to that mark, it may be time to part with your car.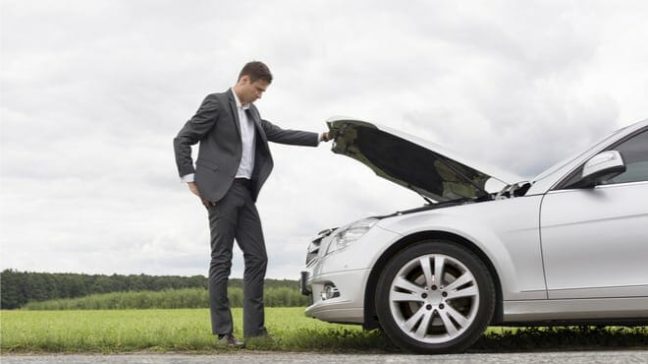 Engine Replacement Warning Signs
There is a fine line when it comes to cost when an engine rebuild isn't the best repair plan for your vehicle. Engine replacement is many times a less costly option than completely rebuilding a heavily damaged engine. Here are 3 blow engine signs to help you make a decision or trust the advice of your repair mechanic.
1. CATASTROPHIC ENGINE FAILURE
Clearly this is one of the easiest signs that your engine is blown. If there's a massive puddle of your engine's oil with chunks of your engine in it, you've got a problem. If your vehicle stopped suddenly and there's pieces of your engine in a pool of oil on the road, you're going to need to replace your engine.
2. ENGINE STOPS SUDDENLY & LOUDLY
If you hear a loud noise and your engine suddenly stops you have likely seized it. This happens if the oil has ran out or you have likely overheated. Excessive heat can melt your cylinder walls and pistons which can fuse them together. Once the engine fuses together replacement is the only option.
3. NEGLECTING ENGINE MAINTENANCE & REPAIRS
Some engine problems are ones that drivers choose to ignore. If you're check engine light has been on for months or even years or you've been ignoring a rough running engine damage has probably progressed. If the damage is severe enough an engine rebuild may be more costly than simply replacing the engine.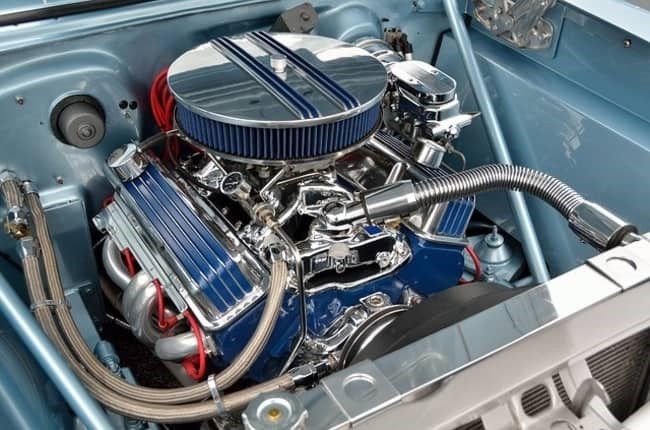 Engine Replacement Cost Factors
Some of the other factors that should be taken into account are discussed below, but you should start by deciding what type of engine you need and how to define one. For starters do you need an entire engine replacement, or would you be ok with just replacing the short or long block itself? Another factor is if a new engine is needed, or would a used engine be fine and if you are installing a used engine how many miles are too many and what condition should the engine be in. If cost is a determining factor you should expect to pay a newer engine, but a rebuilt engine can perform just as well as a new engine if done properly. An additional factor is whether the engine will be imported from Asia or Europe instead of using a domestic engine. The final cost factor will be labor for instance if you are having a friend install the engine after work or if you are taking it to a repair shop for an emergency replacement.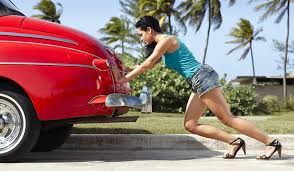 Long Versus Short Block Engine
The main difference between a long or short block version of an engine is the components that are actually included with the engine. A short block engine is an engine that comes with only the lower section included, or in other words, the engine without the cylinder heads or head gasket attached. Short blocks include the engine block, crankshaft, connecting rods, pistons, bearings and oil pan.
On the other hand, a long block engine is more of a complete bolt-in replacement option as it includes the cylinder head(s), camshafts (if applicable), valves, valve springs and most importantly, a brand-new head gasket. The head gasket's primary function is to separate the engine coolant from the engine oil. Head gasket failure is the #1 reason why engines eventually get replaced. The reason they fail is because of overheating. The expansion rate of the cylinder head and engine block are not the same, and as the engine temps increase, the natural tendency of that expansion slightly warps the cylinder head allowing coolant and oil to mix, which can lead to catastrophicengine failure.
The cost you pay for any replacement engine will directly depend on the year, make and model of your vehicle. Naturally, a long block engine will always cost more than its short block counterpart, but saves headaches and hassles with removing and re-using parts off of your old engine.
Pros And Cons Of Putting A New Engine In A Classic Car
There are many advantages as well as disadvantages to replacing the engine in your classic car. When it comes down to it, it all depends on you as the owner of the classic car and what your personal preferences are since you are the one who is driving it.
The first advantage of adding a new engine to your classic car is that it will usually give you more power. Older engines tend to keep you going slower than 60 miles per hour which, for a classic car enthusiast, can be a little painful. New engines give you the freedom to ride around the neighborhood and show off your ride or ride it down the highway to the next town over.
The second biggest advantage is that you'll have less maintenance and more reliability. Older engines have a tendency to leak, overheat, and just straight up break down during the worst times because they are, well, old. Having that new engine will give you the peace of mind that your classic ride will take you from A to B without problems.
The disadvantage of putting a new engine in your classic is that you take out a huge part of it's originality. Many argue that all parts of a classic car should be preserved at all costs, even if that means a little discomfort for the driver. The engine is kind of the heart and soul of a classic car, so you'd basically be giving it a heart transplant by replacing the engine.
The other disadvantage may be that replacing the engine may require you to replace other parts in the engine bay, too, simply because other parts may not be compatible with the technology of a new engine. It can get a bit pricey after adding up all the replacement parts you'll need to get.