Guide For Stucco Removal, Remediation, And Repair
What Stucco Remediation Means
Unlike a stucco repair, which involves simply sealing cracks and tears in stucco siding, stucco remediation involves replacing an entire defective stucco system. When stucco has been poorly installed, the only way to fix it is by remediating it. Thankfully, remediation is a permanent and one-time fix.
How to Know When to Remediate
Now that you know what stucco remediation is, how you will know when your stucco siding needs remediation? Here are three signs that stucco needs to be remediated:
You notice moisture or mold.
If you see moisture developing in your ceilings or mold growth on your walls, your stucco may have cracks in it that is causing these issues.
Its age is impacting its durability.
Just like everything in life, the older something gets, the weaker it becomes, and stucco is no exception. If your home's stucco is getting up there in age, it is crucial to have it inspected every year, to either ensure it is structurally sound or needs to be remediated.
There's an increase in absorption.
Although stucco is more water resistant than wood or linoleum, when you notice resistance decreasing it is time for remediation. When this occurs, it is time to get a quote from a stucco remediation expert right away.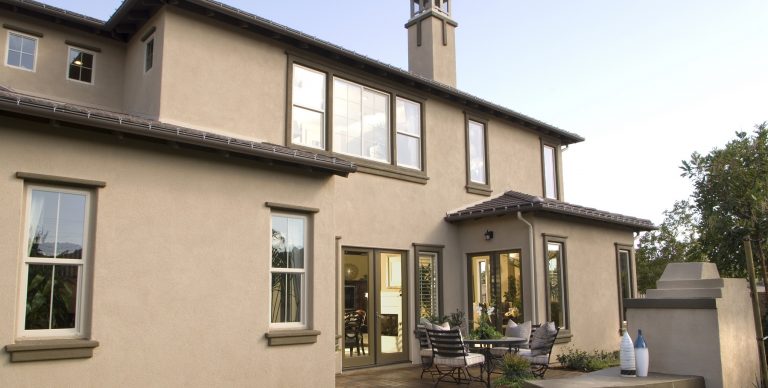 WHAT IS STUCCO REPAIR?
Stucco repair usually refers to re-sealing the stucco around windows, flashing and joints, or removing certain "chunks" of damaged stucco and installing new stucco in its place. Compared to a stucco remediation job, in which the all the stucco siding is removed and replaced, stucco repair is more of a quick fix.
Stucco repair may cost much less than remediation, but the danger in opting for a repair rather than a remediation is that you may not find all the damaged areas and since you're not fixing the underlying issue—the improper stucco installation—you will most likely have more issues to solve (and more stucco repair costs to cover) a few short months or years down the road.
STUCCO REPAIR COST FACTORS
Price is often a homeowner's first worry, but when you're weighing different stucco repair costs and options, it's important to see the full picture. The money you spend now could pay off in the long run. Here are the most common stucco repair cost factors you will need to consider:
INSPECTION COSTS – An inspection is a crucial first step in diagnosing the problem. Moisture meter readings involve inserting small probes in suspicious areas of your walls to determine the amount of moisture in the wall cavity. After the reading is complete, holes are caulked over and resealed.
Estimated cost: $500*
CONTRACTOR LABOR – Fixing stucco requires expertise to ensure a proper repair. Labor costs vary widely, and in our experience many inexperienced contractors sell second-rate services using unskilled labor. Buyer beware.
Estimated cost: $400 – $1,000*
MATERIAL AND TOOL COSTS – Stucco mix, application tools, paint, paint brush, new weather barriers and flashing, ladder, gloves, eye protection, etc.
Estimated cost for stucco application materials: $300 – $1,000*
EXTENT OF DAMAGE FACTOR – Larger homes and extensive stucco damage will demand higher costs.
Estimated cost: Depends on your situation.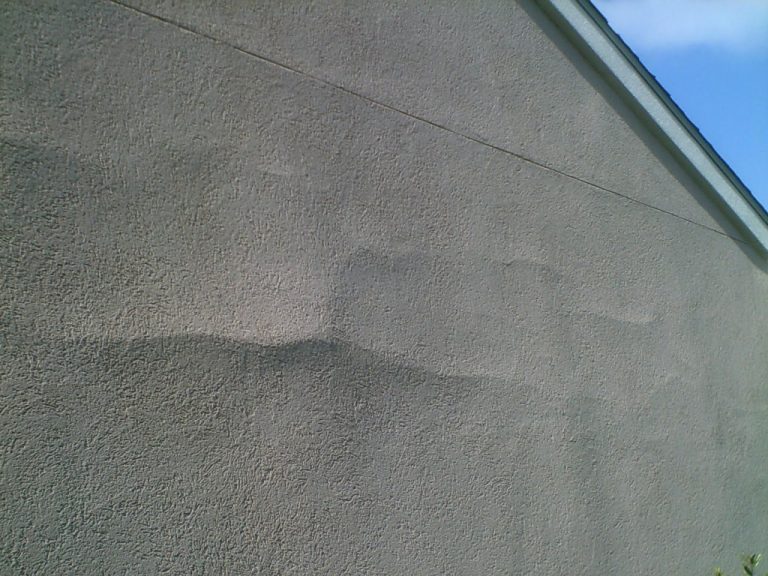 BEST SOLUTION FOR STUCCO HOMEOWNERS
Are you a stucco homeowner? If so, follow these steps to make sure your home is safe.
Conduct a visual self-inspection – If you think there may be hidden water damage behind your home's stucco walls, do a quick sweep of worrisome areas to assess the damage. One of the most common stucco failure symptoms is black streaking in vulnerable areas of the home, such as window corners and chimneys. These tips can educate you on what to look for.
Schedule a professional stucco inspection – A professional stucco inspector can tell you with certainty whether or not your stucco needs professional help. They may recommend simple stucco repairs—but beware: these repairs may leave your home at risk.
Request a consultation from a stucco remediation company – When a stucco inspection has confirmed your fears of extensive moisture damage behind your walls, it's important to find and destroy the root cause of the problem. If your stucco issues are not repaired correctly, you put yourself at risk of dealing with more damage, higher expenses, and even health problems in the future. Find a stucco remediation company you can trust to do the job right.
What Are The Warning Signs of Stucco Failure?
As you can see, failing to address stucco related issues can have many undesirable outcomes. Fortunately, there are a number of warning signs which you can use to determine whether you should call a professional. The most obvious warning signs are exterior cracks and damages to your stucco. Have you noticed a staining (known as "stucco tears") under windows, cracks, or missing pieces altogether? Be sure to also check the stucco around your fixtures. Dark spots, stains, and cracks that form around light fixtures often are signs of rotting wood.
Another sign of impending stucco failure is interior leaking. Assuming you can rule out damaged plumbing as the cause, leaking can indicate that moisture is trapped behind the siding. As a result, it seeps through a home's walls and ceilings creating unsightly spots and marks on your walls. If you notice leaking, especially on an exterior-facing interior wall or ceiling, it's best to get it checked out ASAP.
One sign that may not be as obvious as others is the state of the caulk around your doors and windows. Caulk is a material used to seal joints or seams against leakage. When a home succumbs to stucco failure, it lets air and moisture in, which can cause the caulking to dry, shrink, or lose its adhesiveness.
If you notice any of the above warning signs, you should contact a professional immediately as they can be indicative of stucco failure. At best, the cosmetic, outer layer of your stucco is damaged. At worst, your house could be rotting from the inside out.
Paint and Stucco: Not a Good Combination
While you would resort to paint to protect many kinds of materials, stucco is one material that is not well matched with paint. For starters, because it readily absorbs moisture, the stucco sucks up all the paint and you need to apply many coats to cover the surface. The problem is most severe in humid climates. A bigger problem occurs when the moisture that has been absorbed into the stucco gets trapped beneath the sealing layer of paint: The result is unsightly blistering and peeling paint. As bad as this looks, what you can't see is even worse; the trapped moisture can wick into the wood framing of your home causing the wood to rot. The end result is dangerous mold which can only be removed by tearing out and rebuilding the affected areas.
Once a stucco house is painted, it can be a nightmare to maintain. Because of the relentless peeling, the exterior will need to be scraped, cleaned, primed and repainted every few years.
So what's the alternative?
Stucco is a durable material that can be left as is; if moisture in the air can pass freely through its porous surface, it will not become trapped inside the building. Stucco can be cleaned as needed with an approved cleaning solution and low water pressure. If cracks occur in the surface, they should be repaired.
Stucco comes in shades of white, neutrals and earth tones. If you are unhappy with the color of your stucco home it can coated with a Portland cement and water mixture that has been tinted with color pigment of your choosing.