What to Expect During Your First Pain Management Appointment
We understand that as a new patient, you may be apprehensive or nervous about receiving care from someone other than your primary care physician. Our team wants to assure you that your wellbeing will be made a number one priority. In order to diminish some of that nervous energy and demonstrate our commitment to you, we have provided information on what to expect during your first pain management appointment.
For your convenience, please review and complete your new patient paperwork prior to your first visit. These forms include areas to fill out your medical background and present pain issues in the form of a health questionnaire, as well as Tulsa Pain's medication and financial policy.
We cannot speak on behalf of other pain clinics, but at Tulsa Pain, patients always receive a thorough evaluation before undergoing treatment or taking pain medication. This ensures our patients' health and pain history, among other things, are being considered before treatment plans that are custom to the patient's unique, individual needs are being made.
During the comprehensive evaluation, patients should provide as much health and pain-related information as possible. This will help our team better understand how to best treat your pain condition/symptoms. Some of this information may include:
Treatment plans from your primary care physician or any other medical provider.
Previous procedures and surgeries along with any current medical problems.
X-rays, laboratory results, or any other diagnostic imaging or testing done within the last few years.
List of current medications and prescriptions that include dosage and frequency (if applicable).
First visit to a pain management doctor
On the first visit, a pain management doctor will ask you questions about your pain symptoms. He or she may also look at your past records, your medication list, and prior diagnostic studies (X-ray, MRI, CT). It helps if you bring any prior, available studies (X-rays, CT scans, MRIs). The doctor will perform a thorough physical exam. At the first visit, It helps to have a pain journal or at least, to be aware of your pain patterns.
Common things your doctor may ask on the first visit:
Where is your pain? (what body part)
What does your pain feel like? (dull, aching, tingling)
How often do you feel pain? (how often during the day or night)
When do you feel the pain? (with exercise or at rest)
Setting for the pain? (is it worse standing, sitting, laying down)
What makes your pain better? (does a certain medication help)
Have you noticed any other symptom when you have your pain? (like loss of bowel or bladder control)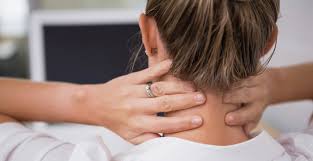 What to Expect
Evaluation & Treatment
During your first visit, a pain management specialist will perform a thorough assessment and develop a plan for your care. This plan will be shared with your family physician as well as the healthcare team assembled to address your needs. On return visits, additional treatment will be provided and your progress will be evaluated by the physician and the healthcare team.
Throughout the treatment process, the support staff will communicate your progress to your referring and family physicians. As you near the end of your treatment plan, Cleveland Clinic practitioners will spend additional time providing you with information about how to manage your condition. Through expert care, Cleveland Clinic strives to bring a better quality of life for you and your loved ones.
Throughout the treatment process, the department will communicate your progress to your referring and family physicians. As you near the end of your treatment plan, we will spend additional time providing you with information about how to manage your condition.

What You Should Expect from Your Pain Management Program
If you are considering pain management treatment, you are likely to have many questions. Frequently Asked Questions about Pain Management
Do you need a referral for pain management?
A referral is required for several reasons. The most important is to provide the evaluating pain management physician with all relevant history and data so that the consultation is productive and focused on the patient and his/her pain problem. The best way to obtain a referral to a pain management specialist is through your primary care physician.
Should I drive myself to my pain management appointment?
Depending on your circumstances, you will be advised of the need for someone to drive you home after your first appointment. It is our policy that every patient who has an invasive procedure must have a ride home. Many procedures performed can cause associated numbness, weakness, and/or loss of position sense, which can make the ability to operate an automobile difficult.
What happens at the first pain management appointment?
It is important to know what to expect at your first pain management appointment. At your first visit, you meet with a pain management nurse who reviews your pain problem and medical history. You will be seen by a nurse, a physician assistant and the physician. A pain management physician performs a medical history, physical examination and reviews any test or X-ray results. Your physician will develop a customized pain treatment plan based on your individual assessment. This initial evaluation is important, because a full and complete assessment is a key component in developing your customized treatment plan.
Will I be treated on the first visit to a pain management clinic?
In some cases, patients are treated on the first visit. However, most patients will be scheduled for their procedure after undergoing appropriate preparation. Einstein's pain management process consists of communication with the patient's primary care physician and specialists as part of a team approach to a comprehensive care plan.
Can I go back to work after my visit?
If you receive an epidural injection or any other catheterization procedure, we usually recommend you take it easy and let your body be your guide. Recovery times may vary depending on your occupation. Discuss this with your physician.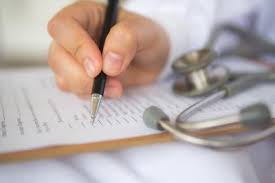 What Is a Pain Management Agreement?
A pain medication agreement is a contract between a doctor and a patient. The goal of the agreement is to ensure that patients who are taking opioid drugs do so exactly as their doctor has prescribed.
In theory, these agreements are not only designed to protect the patient from drug abuse, but they also protect the doctor in case the patient abuses the medication in some way.
Years ago, pain medication agreements were rare. They were only required by pain clinics and pain management specialists. But with the increase in opioid addictions, and the scrutiny of the Drug Enforcement Administration (DEA) on doctors who prescribe the medications, more general and family practitioners also are requiring patients who take long-term opioid pain medication to sign them.