Garden Lighting Tips
Garden lighting tips for the do-it-yourself gardener and landscaper. Even though outdoor landscape lighting is easy to install, it is always best to have some tips and ideas when going through the process of your garden lighting design.
In addition to using all possible skill in concealing your sources of illumination as we discussed in "Lighting the Garden", there are other principles of good design for setting up your garden lighting.
Garden Lighting Tips For Executing Your Lighting Plan
Since natural light almost always comes from above, the bulk of your exterior lighting whether it is outdoor solar lights, solar garden lights or electric garden lights, should come from the same direction – from overhead – and the higher the better.
Use comparatively low wattage flood lights for most of this, never any outdoor lights or light bulbs larger than 100 watts. Consider low-voltage lighting as well.
Garden spotlights should be used sparingly in the landscape and for accent lighting only. Use them to highlight an otherwise evenly illuminated scene, or to point out an interesting landscape detail or feature like a pool.
Follow the manufacturer's specifications as to the maximum wattage bulb to be used in any light fixtures. But remember, a smaller bulb will often be adequate for lighting fixtures, and with surprisingly pleasing results. LED garden lights or LED lights put out a lot of light and are efficient.
Besides making certain that your landscape lights do not shine into your eyes, courtesy also requires that they do not shine into your neighbor's eyes. One way to check this is to take a walk around the garden at night while the lights are on… or ask your neighbor!
When lighting a large flower bed or other planting area in the garden, it is better to use a number of smaller lights rather than a single large unit. This creates a series of softly overlapping pools of light that are free of harsh glare in the center.
Very little of your landscape lighting should be front lighting. Regardless of whether the light comes from above or below, most of the light should come from the sides. Try to have more coming from one side than the other. This results in better modeling, and will give a more interesting shadow effect. Experiment with back lighting also for interesting silhouette effects.
Comparatively solid objects will be illuminated more effectively than thin skeleton-like structures. Avoid bare trees, open trellises, and the like.
Select a focal point or center of attraction for each lighted area, and highlight this by emphasizing it with additional brightness, point out its most attractive features with one or two spotlights, or with a light coming from an unusual angle, such as straight up.
Make full use of light-colored reflective surfaces as wall lights in your lighting scheme. Light-colored walls and fences often can be used to advantage to extend the source of illumination by reflecting and diffusing the rays of light over a wide area.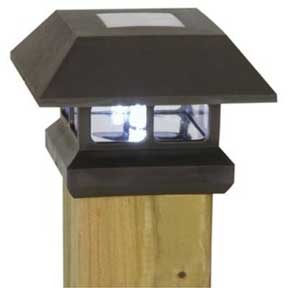 Lighting systems
Plan for good lighting design
Lighting can be your highest business energy cost – and your greatest opportunity for savings. Reducing heat output from your lighting can also reduce your air conditioning costs. Without proper lighting, productivity, safety, security and overall aesthetics can be compromised. Good lighting design contributes to employee comfort and health, which in turn can result in greater productivity.
Turn off lights when not in use
Lights should be turned off whenever an area is unoccupied, including unused common areas such as copy rooms, break rooms, conference rooms and restrooms.
If your lights can be controlled separately, turn off lights whenever there is enough natural light.
Post reminders next to light switches or install occupancy sensors to keep lights off in unused areas. Occupancy sensors turn off lights automatically when space is unoccupied saving about 25% of the lighting energy.
Use task lighting when appropriate
Instead of using ceiling fixtures that light entire rooms, use compact fluorescent or LED (Light Emitting Diodes) task lighting.
Replace lamps before they lose effectiveness
The light output of a fluorescent lamp decreases as it ages, yet the same amount of energy is consumed to produce this lower level of light.
Remove lamps that are not needed
Many lighting systems are over-designed, providing too much light for the task. This is inefficient and can make the working space uncomfortable. In some cases, lamps or whole lighting fixtures can be removed or retrofitted without creating lighting problems (de-lamping), although this may create uneven lighting in the working environment.

How to Hang String Lights Outdoors
Bring a soft, inviting glow to your backyard, porch or patio by installing cafe-style globe lights to twinkle overhead
Nothing beats cafe-style string lights for their ability to quickly improve the ambiance in an outdoor space. In the evening, their soft glow overhead can visually transform an ordinary patio into a party-ready spot for hosting friends or cheer up a dim walkway with an inviting luminescence.
Outdoor string lights are a cinch to put up if you have the perfectly positioned trees or fence. If you don't have trees, a fence or another tall outdoor object, it doesn't take much — just a little more time and a few additional supplies — to set up any outdoor space for cafe lights. Here's how to hang string lights over your deck, patio, balcony, garden or anywhere else you'd like a little extra glow.
For string lights strung over a large expanse:
String light suspension kit (includes wire cable and suspension hardware like turnbuckles, snap hooks, lock clamps and pad eyes with screws )
Wire cutters
For yards without trees or other tall supports:
10-foot-long wooden posts or 10-foot-long metal poles (electrical metal tubing, aka EMT or thin-wall, is available at home improvement stores in 10-foot lengths, which you may need to cut)
Hammer
Nails or screws (if attaching to a fence)
Sturdy planters or weighted buckets filled with concrete and a PVC pipe slot in center (one planter or bucket for each post)
18-inch-long metal rebar stakes (one for each pole; needed only if using EMT and mounting lights over a lawn)
Cable ties
Outdoor Lighting Guide: Exterior Lighting Tips and Tricks
Outdoor Lighting
Outdoor lighting is, as the name implies, designed for use outside, or on the exterior of a building or in an outdoor space. Because they are exposed to the elements day and night, Outdoor lights must be and resistant to weather. Outdoor lighting, especially outdoor motion sensor lights, can also enhance security.
Exterior lighting isn't just about security however. In this outdoor lighting guide you'll learn the different types of outdoor light fixtures, where to place them in your backyard or garden for maximum aesthetic and security benefits, and the kind of benefits each outdoor light provides.
Outdoor Light Fixtures
Perhaps the most common type of outdoor lighting, there are several major types of outdoor light fixtures, designed mainly around how they are mounted to surfaces. These weather-resistant light fixtures light the outside of your house itself, emphasizing architectural detail and lighting entryways and driveways.
Outdoor Wall Lights for Porch or Garage
A popular form of outdoor lighting is to mount a light onto the exterior walls of your home as outdoor house lights. Ideally you'll place outdoor lights in key areas close to where you'll be moving or operating at night, such as porch lights or garage lighting
Porch lights
Porch lights are mounted usually either side or at least one side of your main front entrance. These outdoor wall lights are designed to spread light in a local area, outwards and downwards.
Safety Tips for Using Electricity Outdoors
Thanks to advancements in technology, using electricity outdoors is now safer and easier than ever before. This opens up a whole world of creative outdoor lighting, unique devices like fountains and water features, and so much more. However, using electricity outdoors still isn't without risk, and it's important to make sure that you minimize this risk to avoid injury or the possibility of a fire.
Never Use Extension Cords as Permanent Solutions
Extension cords enable us to use electricity nearly anywhere, but they are not designed as a permanent solution, and should never be seen as such. In fact, extension cords should always be taken down and put away shortly after being used in order to prevent them from becoming damaged. Over time, exposure to the elements could cause the rubber or plastic shielding around your extension cord to wear out, become brittle, and crack, exposing the current-carrying wires on the inside to the world. Even the slightest touch could cause a short that sparks a fire or results in serious injury.
Make Sure Lights Are Rated for Outdoor Use
There are millions of different types of light fixtures available on the market these days, and it should come as no surprise that not all lights are made equal. We understand that your outdoor space is becoming as popular of a place to decorate and truly personalize as the rest of your home, but that's no reason to try to use an indoor-rated light fixture in an outdoor area. Indoor light fixtures simply aren't sealed or protected against the elements, which means water can easily get into potentially dangerous spots like electrical connections.
Protect All Outlets
If you want to avoid a potential electrical disaster, you need to make sure any outdoor outlets are protected. Start by making sure the outlets themselves are either a GFCI-equipped receptacle or are on the same circuit as a GFCI. GFCI outlets are designed to shut off if they detect too much current loss between the power supply and the return, thus protecting you in the event of a short. You should periodically test all of these outlets to ensure that your GFCI continues to work, as they can wear out over time and lose their ability to protect you.
Second, you should always cover every outdoor outlet with an approved bubble cover in order to keep rain and other moisture away from it. These covers generally run just a few dollars at your local hardware store and are pretty easy to install. However, they are specifically designed to create a seal that keeps water away from the outlet. Do this for any outdoor outlet, including those which are covered.